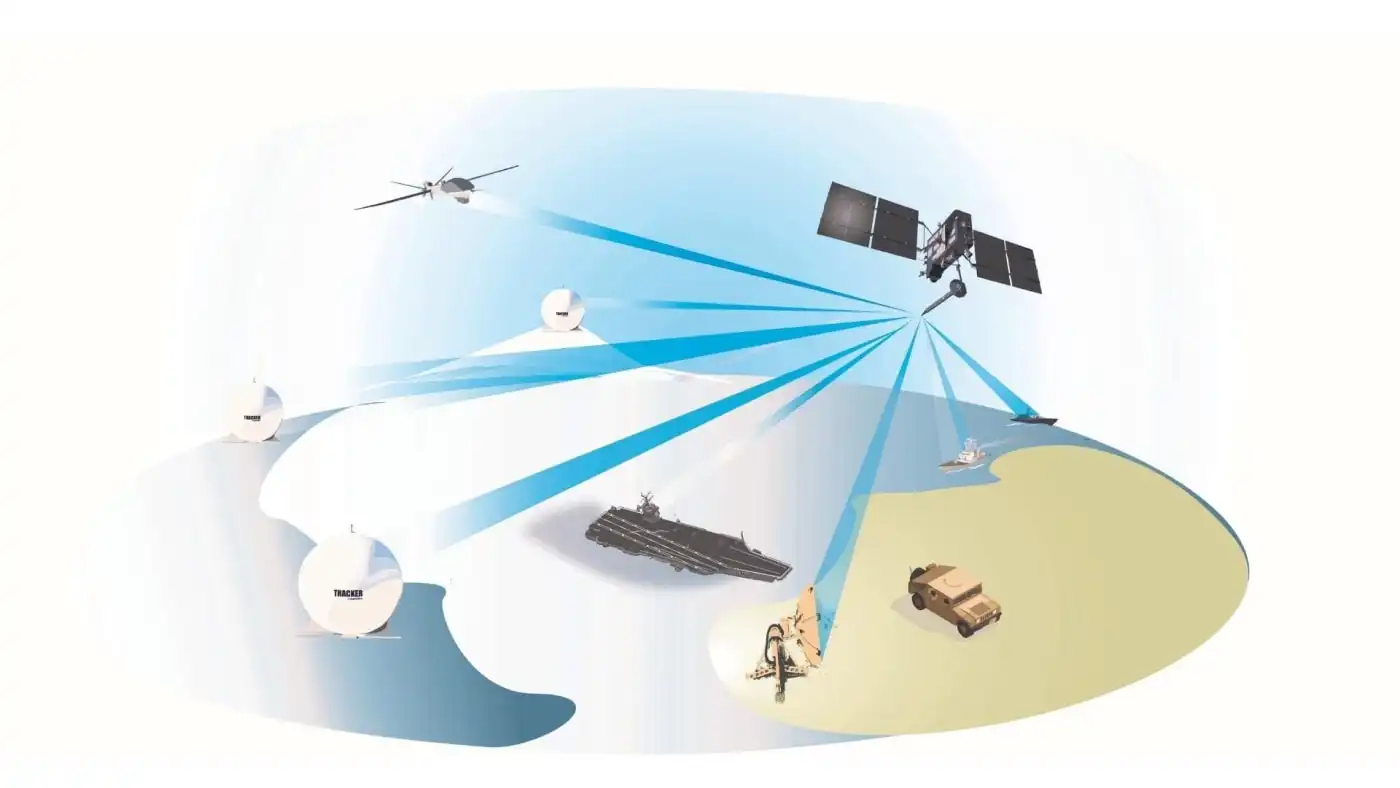 Government and Defense Solutions
Where Every Mission Matters
For over 40 years Cobham Satcom has been entrusted by the US DoD, as well as NATO and allied defense agencies, for a diverse and powerful range of rugged, reliable, and innovative Satcom antenna solutions. Cobham Satcom terminals provide mission critical connectivity to navy vessels as well as fixed installations and Sovereign Gateways, and our transportable and portable terminals offer new capabilities for comms on the pause and comms on the move. Additionally, our Gateways and terminals are used across a range of governments and civil organizations, space and earth resources agencies, international and national emergency response groups, and research organizations.
Cobham GDS works closely with leading Prime Contractors, Integrators and Satellite Service Providers, as well as the end user community, to optimize our Gateway and Terminal solutions and to develop new capabilities for the future.
Combining robust design with resilience, our systems meet stringent MIL environmental and EMI/EMC requirements, as well as incorporating essential cybersecurity features. Cobham has earned a reputation for unsurpassed reliability and prolonged operational lifetimes, including simplified field maintenance and performance upgrades to increase operational capabilities.
Cobham SATCOM - Meeting Future Requirements Today
The future of network-centric operations is any orbit, any band, anywhere Government and Defense capabilities hinge on the ability to turn information into competitive advantage. The ability to quickly establish and change communications links, and to provide increasingly more data, is a crucial element of network centric operations. Future needs far outstrip current systems, jeopardizing mission success.
A resilient information network is the foundation for mission success To achieve information superiority and enable network centric operations, military and government agency entities need a robust and secure information network to ensure uninterrupted data links between units. Cobham Satcom develops and delivers satellite communication solutions and tracking terminals that keep you securely connected at all times – whether fielded units, command facilities, intelligence agencies, or research organizations.
Cobham Satcom solutions across deployment types